English
The Early Years Foundation Stage (EYFS) sets standards for the learning, development and care of children from birth to 5 years old. The Early Years Foundation Stage (EYFS) framework supports an integrated approach to early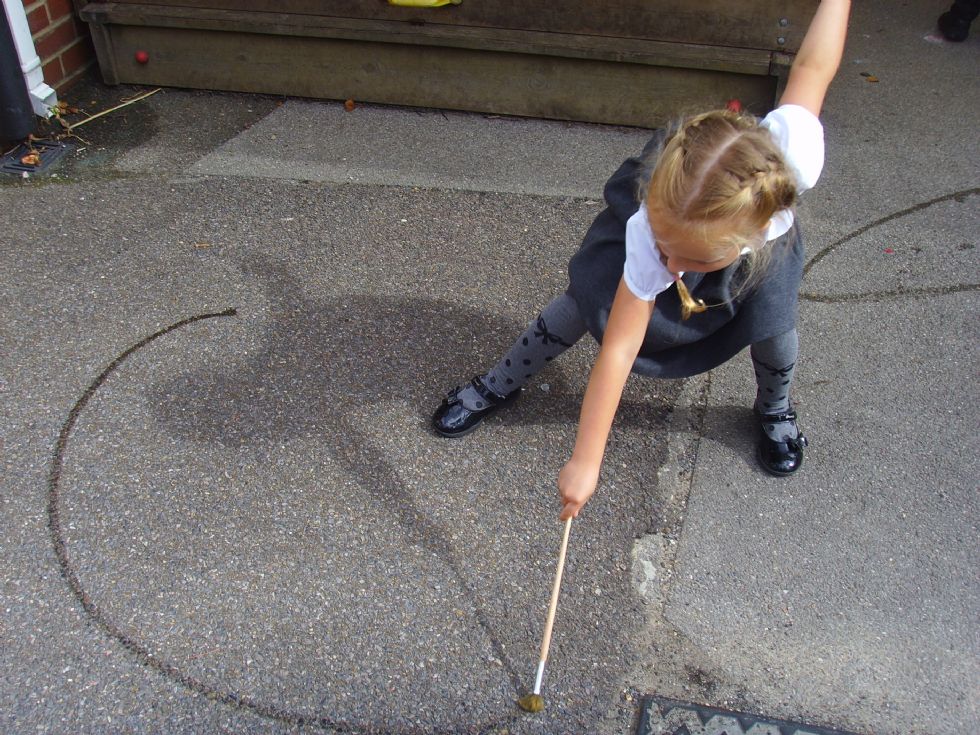 learning and care and we follow the Development Matters in the Early Years Foundation Stage guidance to deliver high quality learning in English for every child.
Our KS1 English curriculum is based upon the National Curriculum, but we have adapted and enhanced it to make our teaching and learning cross-curricular, innovative, creative and fun. We believe that the development of language skills is of prime importance. Our aim is to develop in all our children the skills of:
Spoken language
Reading and phonics
Writing and spelling
Spoken Language
In the Early Years Foundation Stage, Communication and Language is broken down into three aspects:
Listening and attention- Children learn about these aspects through listening to others, watching and imitating them and through joining in with rhymes, stories and games using sounds and words.
Understanding - In this aspect of communication and language children will show understanding in many ways including by responding appropriately to what somebody has said, following instructions and responding to and asking questions to check out meaning.
Speaking - Children regularly speak in talk partners, join in with role play activities and engage in small world play.
We follow a programme of drama and spoken language with Artis, a performing arts education company, who work with all year groups during the year. Creativity in the curriculum is a high priority for us, developing children's imaginations in a purposeful way.
Link: http://www.artiseducation.com/
Phonics and Reading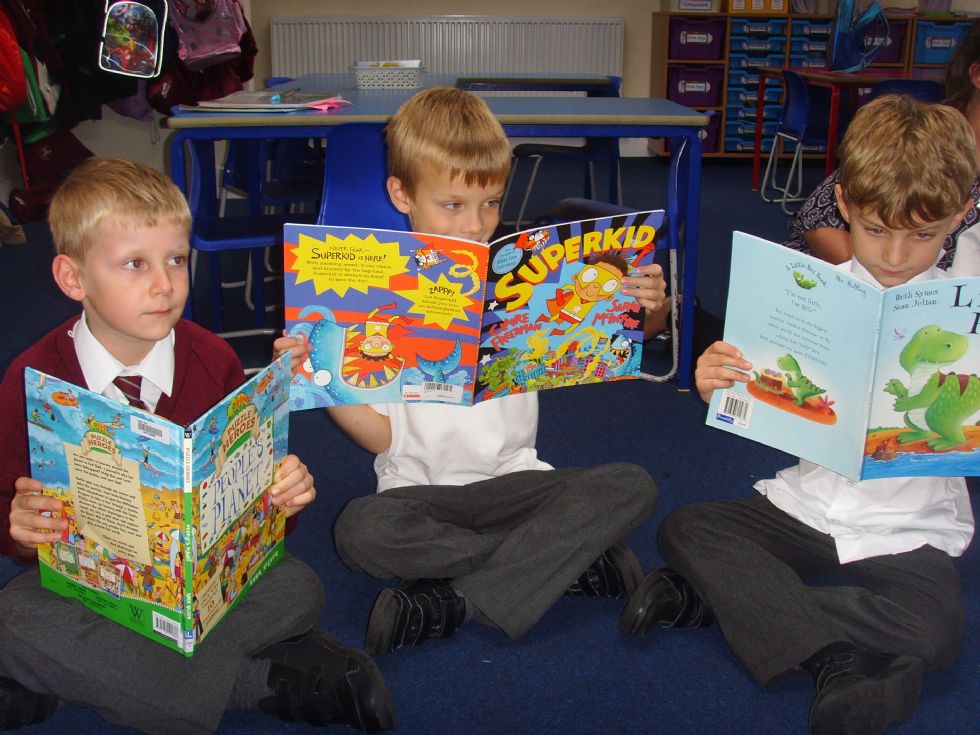 Literacy is important for the pleasure, excitement and imaginative development it can offer to children. Our school has a well-resourced library of information books, fiction books and poetry. Additional resources for teaching this subject are available to all children at appropriate levels in a variety of media including games, story CDs, DVDs and story sacks. All classes have a well-stocked book box of appropriate literature.

Children are taught phonics through a dedicated session at least once a day. We follow the Letters and Sounds scheme and work through the six phases at an appropriate pace. Differentiation and extra support or extension is used as necessary. For further information on the Department of Education Letters and Sounds program click here.

Reading is taught in a variety of ways in the school. In EYFS each child is given a phonic book to read both at home and in school which is linked to the phonic lessons taught that week. After this reading books are colour coded for all children according to levels and children progress through the colours when they are considered ready. Children start on picture books and are gradually introduced to books with more words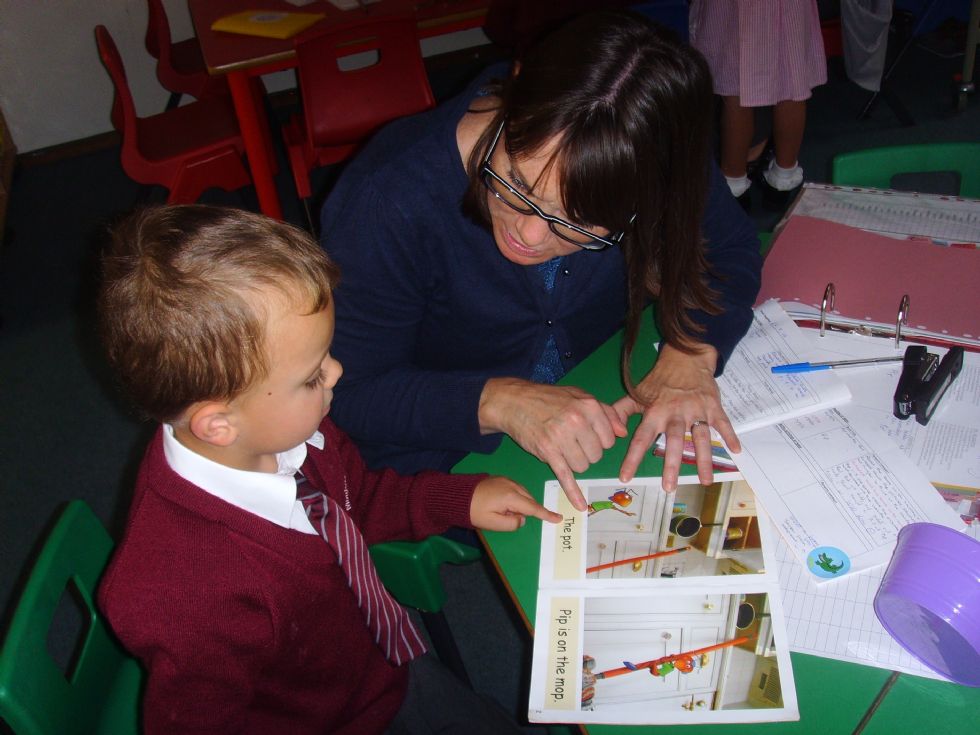 and more complex story-lines and structures. Children will be heard read one-to-one at least once a week and as part of a small group. We have an embedded reading culture in the school and children have access to a wide variety of books at all times.
Writing and Spelling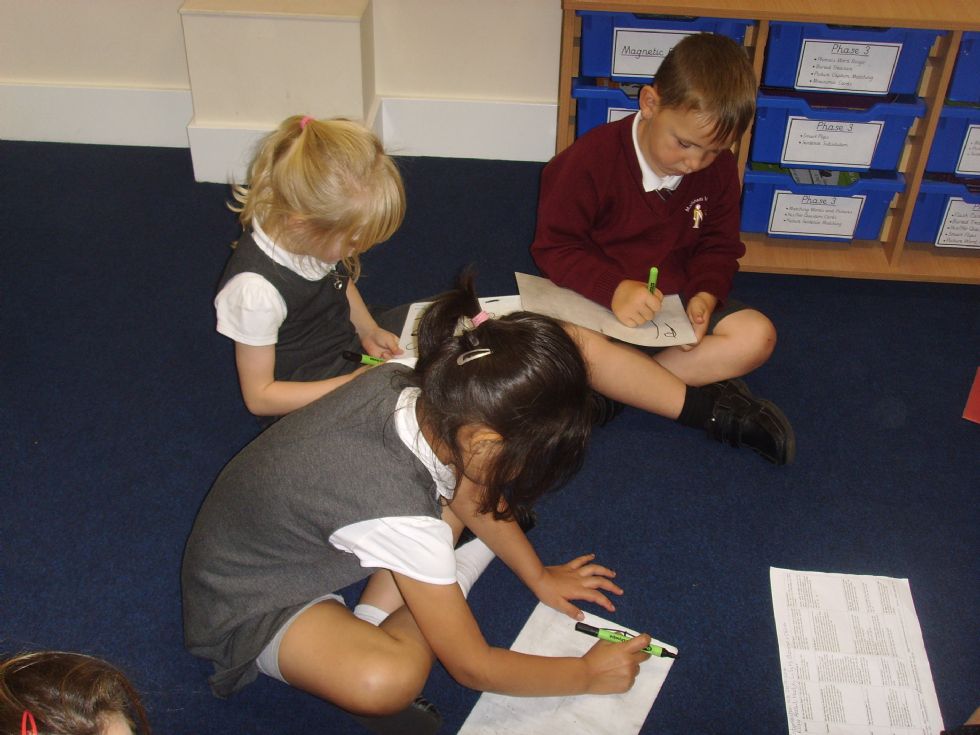 In EYFS children are taught handwriting daily. Through child initiated activities children will use their fine motor skills, take part in pre-writing activities as well as writing activities through play both inside and outside of the classroom. These writing activities, where ever possible, are linked to our themes which engage and capture the children's love for learning.
Children are encouraged to express themselves, fluently, legibly and accurately with enjoyment and confidence. We use a 'Talk for Writing' approach which generates a broadening of spoken and written word. Handwriting is taught on a daily basis across the school.
EYFS focus on spelling through the Letters and Sounds scheme. Year 1 and 2 follow the Letters and Sounds spelling word lists and guidance from the New National Curriculum alongside a Year 1 and 2 list of words created by Moulsham Infant School. Evidence suggests that the regular teaching of spelling conventions is more effective than learning spellings for tests.