RSHE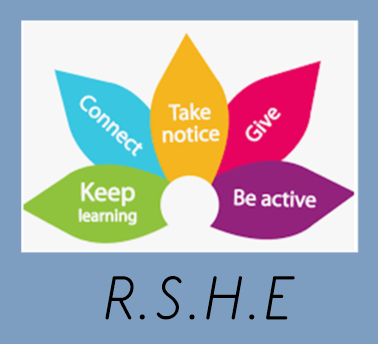 At Moulsham Infant School we have an ethos where the child's personal, social and emotional wellbeing is very important. Our aims are to help the children develop characteristics that are healthy, positive, tolerant and empathetic, therefore we have implemented a weekly lesson for RSHE in KS1 that mainly focuses on:
- healthy relationships
- being safe
- physical well-being
- mental well-being
We also encourage the children to follow our 5-to-thrive initiative to live a happier life style by following these 5 values: keep learning, connect, take notice, give and be active.
Lessons are fun and varied using circle time, puppets, storytelling and articles such as Newsround to initiate conversations and debates. We have established 'Golden Rules' in each classroom to ensure that children have a safe environment to talk about their feelings and opinions. In past lessons , we have debated about 'what are keep secrets/ speak secrets?', 'bereavement', 'saving money', 'dealing with stress' and many more. The RSHE topics are threaded into our assemblies and are prominent during our Health and Fitness week too, where we ensure that our focus is equally about physical and mental health and the children enjoy activities such as mindfulness, Yoga and peer massage.
Also embedded into the RSHE curriculum is the teaching of British Values. This involves your child having an understanding of democracy, the rule of law, individual liberty, mutual respect and tolerance of different cultures and religions.
Sustainable Schools
At Moulsham Infant School we encourage our children to consider the wider environment. We have given the pupils the responsibility to ensure that lights and interactive whiteboards are switched off when not in use.