e-Safety
Parents E Safety Evening
Thank you to the parents who attended our recent E safety evening. The session was extremely informative and the feedback from all of the parents was very positive. EST will be returning later on in the year to run a session with our current year 2 children. We hope based on the feedback from parents that this training will become a regular event.
Here are some of the comments made by parents:
' This should be compulsory training for all parents'.
' This training has opened my eyes to the real dangers for our children. It should be compulsory for all parents'.
'The best training I have had this year! I now have a good understanding of the dangers for our children and can help to protect them by educating them about the risks'.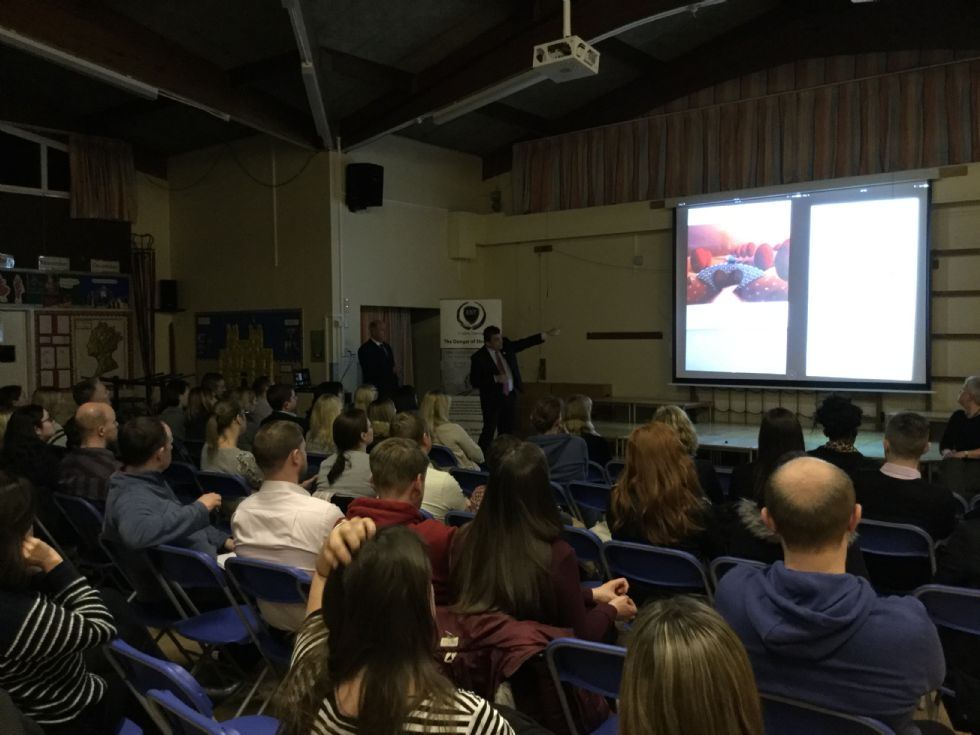 We expect all pupils to be safe and responsible when using computing technology therefore it is essential that pupils are aware of e-safety and know how to stay safe inside and outside school. We have embedded e-safety lessons into our KS1 Computing curriculum and ask all children and parents to agree to our School e-safety Rules, and sign an Acceptable Use Policy (AUP).
Information on aspects of e-safety and how to protect your child at home can be found on the following websites. Some have quizzes and activities you might like to share with your child. At the bottom of the page there are some e-safety fact sheets provided by these sites.
The "Thinkuknow" website is brought to you by the Child Exploitation and Online Protection centre(CEOP). Their resources are used in school, where Year 1 children follow Hector's World and Year 2 children review Lee and Kim's adventures.

The NSPCC has a comprehensive website explaining what children do online and through social networking, and helpful tools and advice you can use to keep your child safe online. The section NetAware provides a guide and age ratings to the most popular social networks, apps and games.
Be Share Aware has videos and information about the dangers of sharing data online.

Common Sense provides information and advice for parents and teachers. They maintain a library of independent age-based and educational ratings for movies, games, apps, TV shows and websites. They have a parent blog to help families understand and navigate the problems of raising children in a digital age.

Get Safe Online

Get Safe Online is the UK's leading source of unbiased, factual and easy-to-understand information on online safety. It is a jointly funded initiative between several Government departments and private sector businesses.

ConnectSafely is a California-based organisation dedicated to educating users of connected technology about safety, privacy and security. It has researched-based safety tips, parent guides, advice and news on all aspects of tech use and policy.

Do you know how to stay safe online?

Dongle the rabbit will teach you all he knows with his video and quiz.

Find out about safe surfing with Doug and his friends.

The cybercafé, within the Thinkuknow website, is a safe online community where you can make choices without getting hurt. You can join in the fun at the cybercafé by playing the game.

Video clips and games that will test your e-safety knowledge.

Here's a list of rules to help you stay safe when you're online. How many of them can you remember? Why not print them out and put them up next to your computer.

Surf Swell island provides you with lots of adventures in internet safety.

Safety land is normally a very nice place to live, but a nasty character is sending yucky emails and messages. Captain Broadband needs your help to find the nasty character. You need to navigate around Safety land answering questions. When you have answered them all correctly, the nasty character will be taken to jail and you'll become a certified hero, just like Captain Broadband.